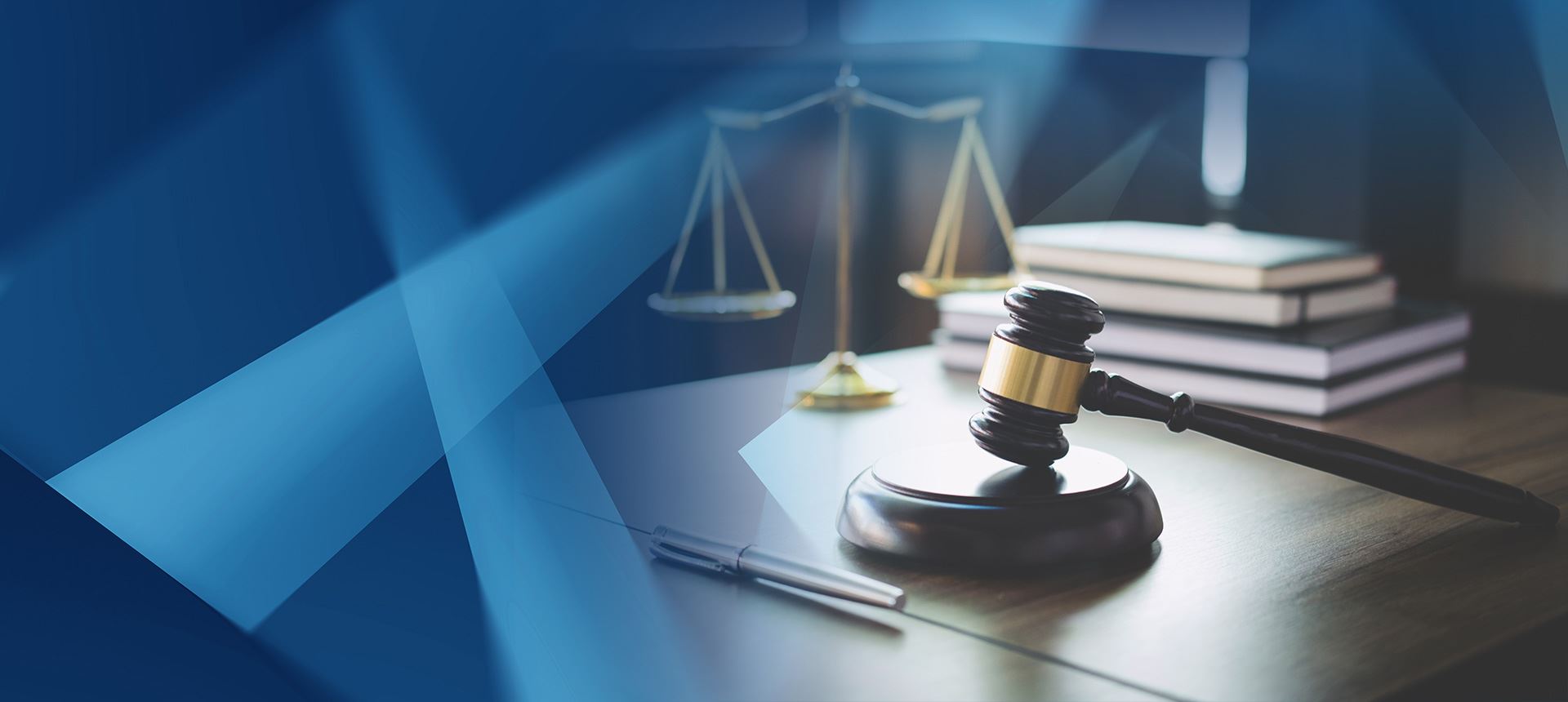 A Lawyer That You Can Trust
Domestic Violence
Torrance Domestic Violence Attorney
Capable Defense Representation in South Bay, Redondo Beach, Long Beach, and Hermosa Beach
California courts tend to treat domestic violence more seriously than other types of abuse. It is important to understand that domestic violence is not limited to abuse perpetrated by a spouse or ex-spouse. It also covers acts committed by partners or former partners, fiancés or ex-fiancés, someone who lives with or used to live with the victim, or a parent of the victim's child.
During his 8+ year tenure with the Los Angeles District Attorney's Office, our Torrance domestic violence lawyer prosecuted almost every type of crime there is in California. We know how these serious matters are adjudicated and can provide the aggressive representation you need when facing these charges. Our team at the Law Offices of J. Patrick Carey handles cases involving allegations of spousal battery, child abuse, corporal injury, assault with a deadly weapon, and more.
---
Do not wait to seek legal representation if you have been charged with any type of crime involving domestic violence. Contact us online or call (310) 695-1118 to schedule your initial consultation.
---
Are You Facing Domestic Violence Charges in CA?
Domestic violence charges are serious allegations that need to be treated as such by a top performing defense attorney. California generally treats domestic violence more seriously than other types of abuse. It is important to note that spousal abuse is not limited to abuse committed by a spouse (or former spouse). It also includes acts committed by:
someone who lives or lived with the victim

a fiancée or former fiancée

a person the victim is dating or had previously dated

or a parent of the victim's child.
Spousal abuse also covers more actions and behaviors than just physical abuse.
What Constitutes Domestic Violence in California?
Under California law, domestic violence encompasses more actions and behaviors than straightforward physical abuse. Subtler and more covert forms of verbal, emotional, and psychological abuse may be considered types of domestic violence. It is also illegal to financially abuse an elderly or dependent adult.
Examples of domestic violence in California include:
Deliberately striking, pushing, shoving, kicking, throwing objects at, or otherwise physically harming someone
Sexually assaulting someone
Stalking, following, or harassing someone
Preventing someone from freely coming or going
Destroying someone's personal property
Physically harming a family pet
Putting someone in a situation where they reasonably fear immediate and serious physical injury
The list above is not comprehensive, and domestic violence may also take more subtle forms such as verbal, emotional, or psychological abuse. Keep in mind that in addition to all of these forms of abuse, California also makes it a crime to financially abuse an elderly or dependent adult.
What Are the Criminal Charges for Domestic Violence?
The charges most associated with domestic violence are "corporal injury to a spouse or cohabitant" and "spousal battery." The specific charges someone will face will depend on the unique circumstances of the case.
Corporal injury to a spouse or cohabitant is a "wobbler" offense, meaning it can be charged as a misdemeanor or felony. Prosecutors generally choose to charge this offense as a felony. Under California's "Three Strikes" Law, a felony conviction could result in up to 25 years of imprisonment. To prove these charges, prosecutors must establish that the defendant's deliberate intent to inflict physical injury resulted in the victim sustaining a "traumatic condition." The prosecution does not have to prove the defendant specifically intended to cause a traumatic condition: They only have to demonstrate "beyond a reasonable doubt" that the defendant's intent to harm the victim resulted in the more serious injury.
Say a defendant throws a textbook at the victim. The impact of the book hitting the victim's face caused them to stumble and fall down the nearby steps, resulting in a broken leg. Because the defendant intended to cause harm by throwing the textbook at the victim, it does not matter that they did not intend for the victim to fall down the stairs.
Spousal battery is typically charged as a misdemeanor occurs when a victim is subject to unwanted and/or aggressive physical contact. The victim does not necessarily have to be physically injured or harmed. For example, someone may face these charges if they strike their ex-partner but cause no lasting injuries.
Even a misdemeanor can result in prison time. Our Torrance domestic violence attorney has 15 years of legal experience and is ready to aggressively defend you against these types of charges.
Difference Between Corporal Injury and Spousal Battery
The major difference between corporal injury on a spouse and spousal battery is that a charge of corporal injury requires that the victim sustain an actual and concrete injury. It is important to note that spousal battery is treated as a less serious offense, and charged as a misdemeanor — not a felony.
What Other Legal Actions May Be Involved in a Domestic Violence Case?
Corporal injury on a spouse and spousal battery are crimes, and therefore require a prosecutor to file charges. Once the crime is reported to police, the victim has very little control over the outcome of the case — in fact, he or she is often barred from dropping charges once they have been made.
However, victims of domestic violence may be able to get protection through the civil justice system by asking the court for a domestic violence restraining order. A restraining order is a court order that is intended to help protect victims of abuse from their abusers. In the restraining order, the court may order the restrained person to:
Not harass, attack, strike, threaten, assault (including sexually), molest, or hit the victim;

Not follow, stalk, keep them under surveillance, or block the victim's movements;

Not destroy the victim's personal property or otherwise disturb the peace;

Not contact anyone protected under the order either directly or indirectly (including by phone, email, or other electronic means);

Stay a specified distance away from the victim, the victim's home, job, school, vehicle, family pet, and/or the victim's child's school;

Move out of the victim's house;

Not possess or purchase any new guns, and to turn in any existing guns to law enforcement (or sell them to a gun dealer);

Follow court-ordered custody and visitation arrangements;

Pay child and/or spousal or partner support; and

Give or return specified property to the victim.
It is important to know that a restraining order issued by a California court is valid in any of the 50 states. Further, it is a crime to violate the conditions specified in the order. If a defendant is found in violation of a restraining order, he or she may face court fines, penalties, and even imprisonment.
California Restraining Order Requirements
When a victim reports allegations of corporal injury or spousal battery to law enforcement, prosecutors will determine whether to file charges. Victims can also seek a domestic violence restraining order through the civil justice system.
A restraining order can require the defendant to:
Not contact the victim
Remain a specified distance from the victim, their school, their place of employment, and their immediate family members
Vacate the victim's home
Not destroy or take the victim's personal property
Not stalk, harm, or intimidate the victim
Not purchase any new firearms and surrender existing firearms
Pay child, spousal, and/or partner support
Follow custodial arrangements
California Domestic Violence Penalties
California prosecutors tend to aggressively prosecute domestic violence charges and may seek maximum penalties. A convicted individual can face a litany of serious consequences.
In California, a criminal conviction in a domestic violence case can result in:
Incarceration
Fines
Mandatory participation in intervention programs
Custody loss or restrictions
A permanent criminal record
The possibility of being slapped with costly fines alone can justify the hiring of our skilled Torrance domestic violence lawyer. Pat Carey spent time at the District Attorneys Office exclusively prosecuting cases involving domestic violence. We know how to approach these charges and are prepared to put our experience to work for you.
---
Discuss your defense options with our team at the Law Offices of J. Patrick Carey today. Call (310) 695-1118 or contact us online to get started.
---
Case Results
See How We've Helped Other People in Your Shoes
Cases Dismissed Los Angeles Superior Court, Long Beach

Probation Terminated Los Angeles - Central Criminal Courts Building

Charges Reduced Rancho Cucamonga Courthouse

Reduced Bail Top Torrance Courthouse

Case Dismissed Top Torrance Courthouse
"Found Pat to represent me on a case after I made a dumb mistake. I was completely clueless. Pat made is so much less stressful and most of all he negotiated a deal that ended up getting my case dismissed."

- Kristin B.

"Pat helped me with a troubling legal situation.  He made a very stressful process stress-free and was always available to explain each step of the process."

- Thomas B.

"He is exceptionally talented and knows his way around a courtroom better than most lawyers I've met. Pat is smart, aggressive and results oriented."

- Alan J.
Contact Us
Get Started With a Consultation