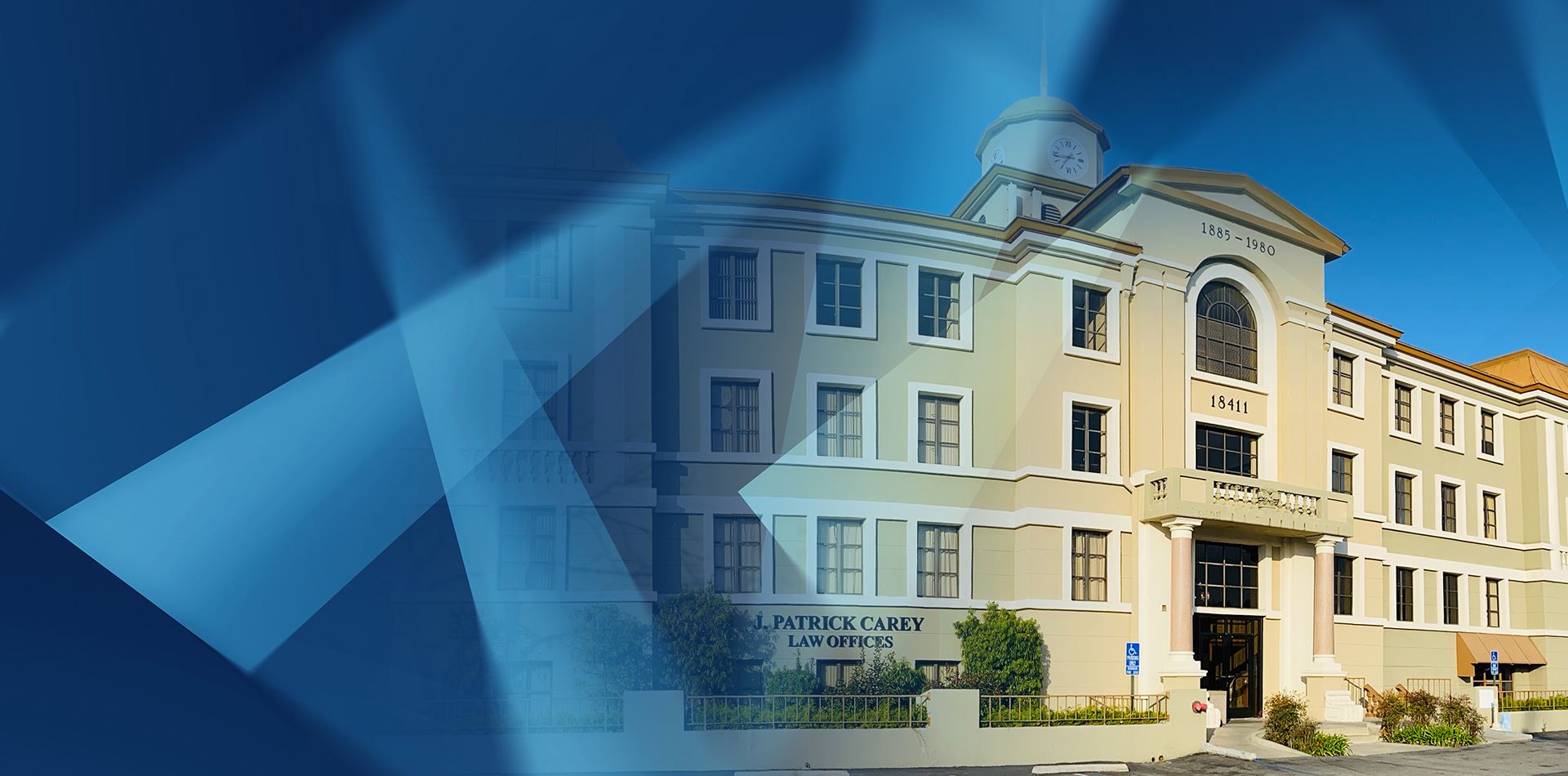 Torrance Criminal Defense Lawyer
Former Top Los Angeles County Deputy District Attorney and California State Bar Board Certified Criminal Law Specialist
When you are charged or even being investigated for a crime in Torrance, everything can change. With over 7,000 criminal cases handled, no one knows that fact better than Board Certified Criminal Law Specialist Pat Carey. In his 8+ years working with the Los Angeles County District Attorney's Office, Pat Carey saw it all. After serving as a prosecutor, he left the DA's office and became a privately retained attorney focusing on criminal defense. He brought his knowledge of everything prosecution to put forward the best possible defense for his clients, and most specifically has focused his criminal defense practice in Manhattan Beach. He has not only the experience, but Pat has also trained Law Enforcement agencies and new prosecutors during his tenure with the D.A.'s Office. He has mastered the art of negotiation for his clients, and when your case cannot be settled Pat is relentless at trial. His trial experience is unmatched by his competitors given his experience in the DA's office.
Why Is It Important to Immediately Work with a Defense Attorney?
It is prudent to seek legal advice as soon as possible if you suspect that you may soon be charged with a crime. Prosecutors could already be building a case against you, and you must be proactive in protecting your rights. Early participation in an investigation will generally result in a stronger and more organized defense strategy. Leveraging local relationships can also put a stop to charges before they are brought against you. If this is not possible, strategic negotiations can result in a lesser charge or a favorable plea deal. Our Torrance criminal defense attorney will evaluate and pursue all available legal options before and after criminal charges are filed.
Comprehensive Defense Solutions and Legal Services
At The Law Offices of J. Patrick Carey, we are committed to protecting your rights and will explore all strategies that may benefit your position. This can include attempting to get charges dropped or reduced to a lesser offense. In addition to defending clients against infractions, misdemeanors, and felonies, we provide a wide range of additional legal services. We regularly assist with expungements and other legal interventions that can restore your rights and prevent sentencing enhancements under California's Three Strikes Law. We also provide legal guidance with personal injury claims and juvenile defense.
Board-Certified Criminal Law Specialist
Pat is a Board Certified Criminal Law Specialist with the California State Bar. What does that mean? Well, there are 250,000 lawyers in California and only 400 have been granted the specialization. The State Bar will only award the specialization to those lawyers with the sufficient trial statistics and courtroom experience. So while a lawyer may tell you he has all the experience in the world, if they not a Board Certified Specialist, they do not have the experience they claim. Pat does.
In 2016, Pat was also named one of the "Top 40 under 40" by the National Trial Lawyers Association. Pat was also selected by Super Lawyers Magazine as a 2016 and 2017 Southern California Rising Star.
Criminal Law Specialist

As a criminal attorney, Pat Carey is part of the less than 1% of lawyers in California branded by the State Bar as a Criminal Law Specialist.

Personal 24/7 Service

Pat wants to make every client feel like they are his only client. With a boutique practice keeping low clientele, Pat and his in-house private investigator will be available to you 24/7 for all questions, concerns, and most importantly: action on your case.

Experienced Trial Attorney

Pat has handled over 7,000 cases, completed 1,600 felony preliminary hearings, and taken more than 60 cases to jury trial. From simple vehicle code violations to special circumstance murder cases, your case is our specialty.
"Found Pat to represent me on a case after I made a dumb mistake. I was completely clueless. Pat made is so much less stressful and most of all he negotiated a deal that ended up getting my case dismissed."

- Kristin B.

"Pat helped me with a troubling legal situation.  He made a very stressful process stress-free and was always available to explain each step of the process."

- Thomas B.

"He is exceptionally talented and knows his way around a courtroom better than most lawyers I've met. Pat is smart, aggressive and results oriented."

- Alan J.
Going back to his days in the Los Angeles District Attorney's office, Pat Carey has had vast experience dealing with the media when it comes to your case. Don't let your reputation be tarnished when it comes to your criminal case and how journalists might portray you.
Contact Us
No matter your circumstances or the nature of your case, we will utilize our firm's network and resources to get you the best outcome possible.
We are ready to fight for your freedom and future. Contact us online or call

(310) 695-1118

to discuss your legal options with our team.
A Criminal Defense Lawyer You Can Trust
If you or someone you love has been charged with a crime, you deserve high-caliber, results-driven legal representation. You also need the support of a team that understands your position and treats you with the utmost professionalism and compassion. As a former deputy district attorney, our Torrance criminal defense lawyer has unique insight into the way criminal charges are handled by the state. We have a proven track record of success from both sides of the courtroom and can provide the aggressive advocacy you need when your rights and freedom are on the line.
Are you facing criminal charges? Our team at the Law Offices of J. Patrick Carey serves clients in Los Angeles, Long Beach, and Orange County. Schedule an initial consultation by calling
(310) 695-1118

or contacting us online.
Pat Carey is a board-certified criminal law specialist and has an insider understanding of how California prosecutors approach criminal matters. Pat's experience is unmatched by his competitors: He has handled over 7,000 cases, including 65 jury trials for cases ranging from driving under the influence misdemeanors, to gang crimes, to special circumstance murder cases. He additionally spent one year assigned to a juvenile division focusing exclusively on juvenile cases where he handled over 75 juvenile adjudication trials. As a felony trial lawyer, Pat conducted over 1,600 preliminary hearings. His experience as a prosecutor is unmatched by those who claim to be "former prosecutors."
In his time as a defense attorney, he has already had cases dismissed either at the urging of the prosecutor or by taking the case to a judge and requiring dismissal. In addition to his jury trial experience, Pat Carey has also handled thousands of drug possession and sales cases, sex crimes, robberies, burglaries, fraud, theft and embezzlement cases.
Pat is a new breed of criminal defense attorney. Pat is also technologically savvy and is up to date on all areas of the law. He strives to deliver an exceptional client experience and is available 24/7 to answer questions, address concerns, and provide case updates.
Why hire our firm?
Board Certified Criminal Law Specialist

Former Top Prosecutor with the Los Angeles District Attorney

Unmatched Jury Trial Experience

Torrance Criminal Law Firm Serving Greater Los Angeles