Manhattan Beach Criminal Defense Lawyer
Manhattan Beach Criminal Defense Lawyer
Former Top Los Angeles County Deputy District Attorney and California State Bar Board Certified Criminal Law Specialist
When you are charged or even being investigated for a crime in Manhattan Beach, everything can change. With over 7,000 criminal cases handled, no one knows that fact better than Board Certified Criminal Law Specialist Pat Carey. In his 8+ years working with the Los Angeles County District Attorney's Office, Pat Carey saw it all. After serving as a prosecutor, he left the DA's office and became a privately retained attorney focusing on criminal defense. He brought his knowledge of everything prosecution to put forward the best possible defense for his clients, and most specifically has focused his criminal defense practice in Manhattan Beach. He has not only the experience, but Pat has also trained Law Enforcement agencies and new prosecutors during his tenure with the D.A.'s Office. He has mastered the art of negotiation for his clients, and when your case cannot be settled Pat is relentless at trial. His trial experience is unmatched by his competitors given his experience in the DA's office.
Pat is a Board Certified Criminal Law Specialist with the California State Bar. What does that mean? Well, there are 250,000 lawyers in California and only 400 have been granted the specialization. The State Bar will only award the specialization to those lawyers with the sufficient trial statistics and courtroom experience. So while a lawyer may tell you he has all the experience in the world, if they not a Board Certified Specialist, they do not have the experience they claim. Pat does.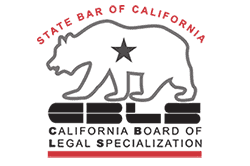 In 2016, Pat was also named one of the "Top 40 under 40" by the National Trial Lawyers Association.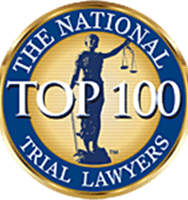 Pat was also selected by Super Lawyers Magazine as a 2016 and 2017 Southern California Rising Star.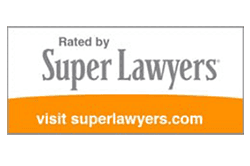 Pat Carey is not just a "former prosecutor." During his time with the District Attorney, he tried 62 jury trials for cases ranging from driving under the influence misdemeanors, to gang crimes, to special circumstance murder cases. He additionally spent one year assigned to a juvenile division focusing exclusively on juvenile cases where he handled over 75 juvenile adjudication trials. As a felony trial lawyer, Pat conducted over 1,600 preliminary hearings. His experience as a prosecutor is unmatched by those who claim to be "former prosecutors." In his time as a defense attorney, he has already had cases dismissed either at the urging of the prosecutor or by taking the case to a judge and requiring dismissal. In addition to his jury trial experience, Pat Carey has also handled thousands of drug possession and sales cases, sex crimes, robberies, burglaries, fraud, theft and embezzlement cases. Many criminal defense lawyers you meet will tell you that you should hire them because they have been practicing for decades. Keep in mind, however, that in Pat Carey's career he has already likely handled more cases, conducted more jury trials, and had more success than those attorneys have had in their time. Pat is a new breed of criminal defense attorney. He is up to date on the law, is technologically savvy, and understands how the office that is prosecuting you works inside and out.
Media Appearances
One of Pat Carey's murder prosecutions was featured on NBC's "Dateline".
Pat was also recently a guest commentator on Fox News discussing Lindsay Lohan's most recent criminal troubles.
Contact Us
Get Started With a Consultation